Tuesday, September 26, 2017
Sunday, May 07, 2017
Sexy Actress Vimala Raman - Hot GIF Collections
South Indian Actress Vimala Raman's Sexy GIF collections.
Wednesday, October 02, 2013
Thursday, February 25, 2010
Thursday, February 05, 2009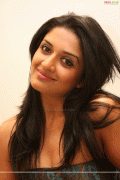 Latest stills of
Vimala Raman
. This dusky Tamil girl is yet to find her foot holding in the glamour industry. Vimala Raman who has been a former Miss India-Australia is working in both Tamil and Malayalam filsm. Also check out these -
Best of Vimala Raman
.